Hey, I am Akshata.
I am a Software Engineer with 7+ years experience building fullstack applications for research organizations, enterprises and startups.
I am a self-taught developer. I graduated from IIT Kharagpur in India with a major in Architecture. I am based in Singapore. Over the last 10 years, I have worked in construction-tech, edtech, fintech and the media industry.
More recently, I have been working on Blockchain-related technologies. I was part of Gitcoin's
Kernel Block 7
and won the
Women in Tech Prize in the Chainlink Hackathon Fall 2022
.
I enjoy building large-scale end-to-end fullstack systems that solve a problem.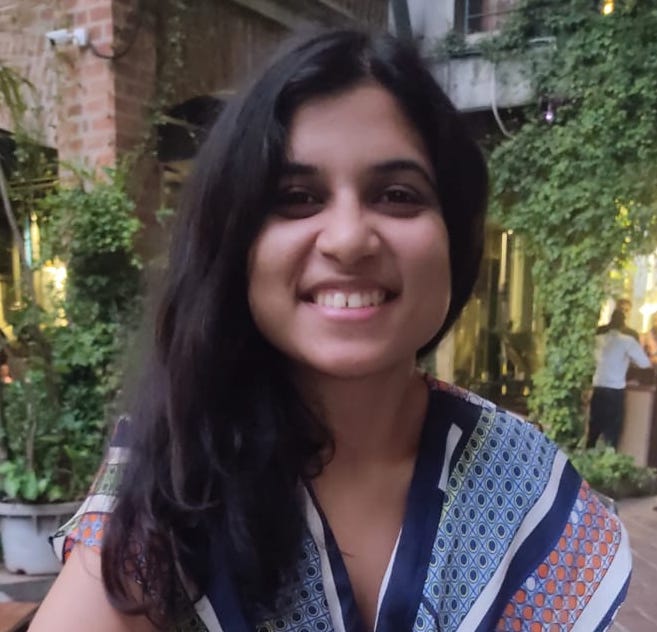 Practical Blockchain
We are moving towards a decentralized world.
And the lessons from this shift are going to be significant for the next generation of internet applications. My mission is to learn and educate more engineers towards this oldish-new paradigm in technology.

If you are excited to learn about decentralized applications, distributed ledgers, cryptographic proofs and web3, join us at Practical Blockchain - an online community for blockchain developers.


Topics I talk about
Building and learning, one day at a time.
Speaking Events & Workshops
I am a self-taught engineer. Much of what I learned is because others shared their knowledge freely. I try my best to support all initiatives towards building open-access education, learning communities and technical events.
If you'd like me to speak at your event, email me at
iamaatoh@gmail.com
.